Rudy Smith Quartet (R-L): Matthiessen, Smith, Streenberg and Dhyrbye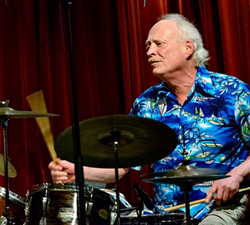 Ole Streenberg, drums

One of the top danish drummers. He has been a member of the Dexter Gordon Quartet, the Kenny Drew trio, Carsten Meinert Quartet, Bent Jędig Quartet, Thomas Franck Quartet and the fusion group Secret Oyster. He has accompanied countless visiting american musicians playing in Copenhagen during the last 30 years.
Henrik Dhyrbye, bass

Dhyrbye has been working with Streenberg for many years. They started out together as young kids, and their interplay make them an institution in danish jazz.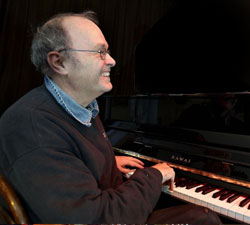 Ole Matthiessen, piano

Matthiessen has worked with Streenberg since 1967. First in the Carsten Meinert Quartet, who toured Europe in the late 1960's. Since then they have worked together in many danish groups. He has accompanied many visiting american musicians and has both produced recordings for the Danish Radio Big band and broadcast many jazz concerts for musicians like Miles Davis and Duke Ellington.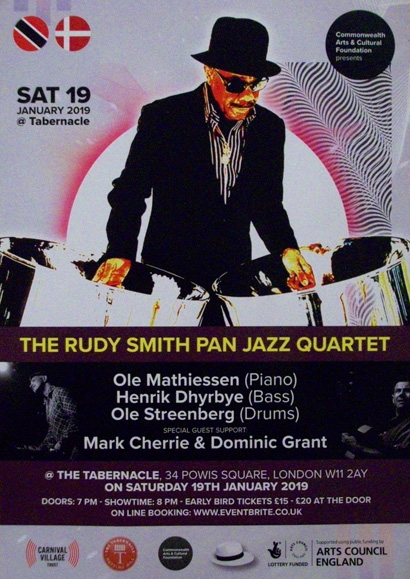 Rudy Smith Quartet at the Tabernacle, 19th january 2019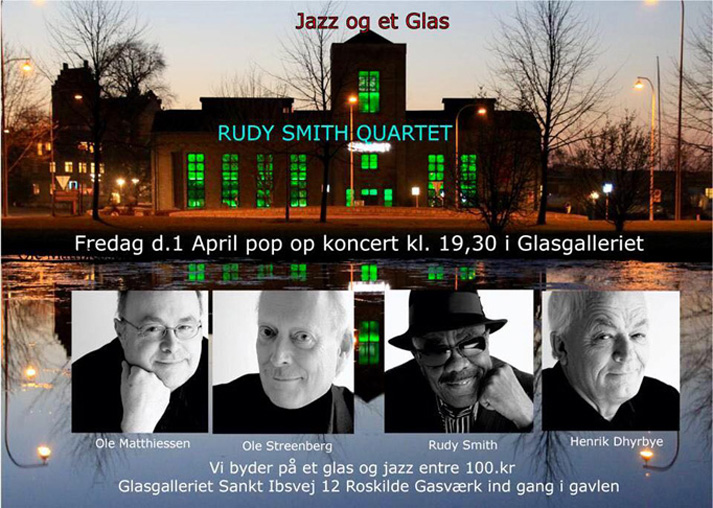 Rudy Smith Quartet, Glasgalleriet, Roskilde, Denmark, april 1st, 2016